Blue Ridge Blues and BBQ. Low Cost Rental
PLUS BIKETOBERFEST AT DAYTONA!
We need to get these bikes from Chicago back to the sun!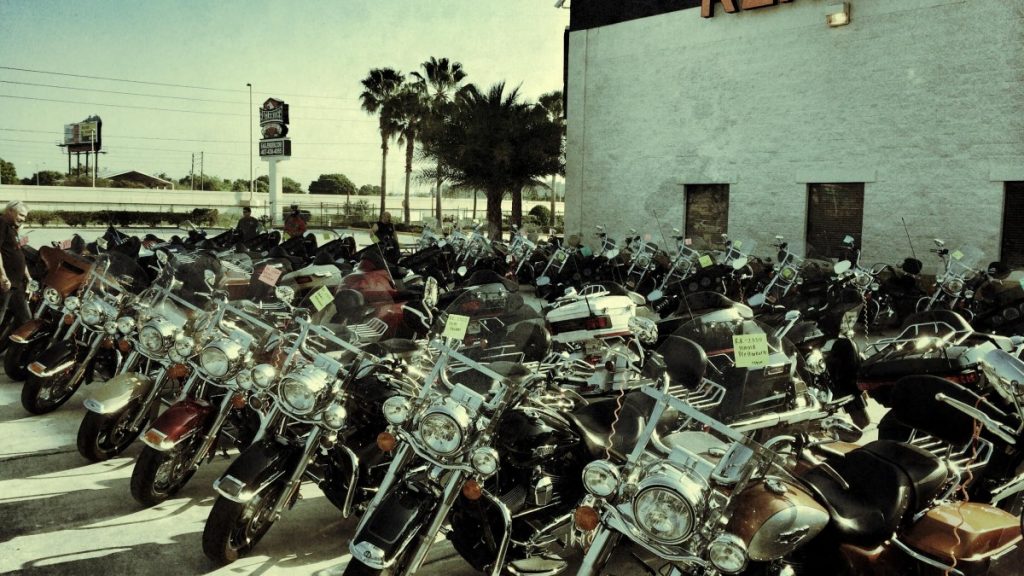 Dates for the 2016 ride will be 07 October to 21 October 2016
Have you dreamed of riding across America by motorcycle, but want to save some money? Join The Lost Adventure on another epic ride. Our Coast to Coast ride is massively popular each year attracting up wards of 80 riders. Well, now, working closely with EagleRider we are able to offer not one but three more great rides. The primary ride will be:
"Blue Ridge, Blues and BBQ, including Biketoberfest at Daytona", Listen to the blues, Find some of the best BBQ in the world, ride the Blueridge, Smokies and tail of the dragon ending on the beach at Daytona for Biketoberfest http://www.daytonabeach.com/event/biketoberfest%C2%AE-2016/33936/ before returning the bike to Orlando.
Contact Us for more information or to book! Why is the cost of the rental so low? Well, at the end of the Chicago Rental season there are a lot of bikes that need to get back to the sun for the winter season. So instead of letting all those Harleys and Indians sit in trailers on interstates, we've partnered with EagleRider and come up with a great way to get the bikes back south, while offering an unbeatable price for those riding them.
NOTE: This low cost 14 day hire includes a 4200 mile allowance (not unlimited miles). If the 4200 mile allowance is exceeded, extra miles will be billed at .39 cents per mile – so be sure to zero your odometer when leaving Chicago so you're aware of how many miles you've done. Note this is NOT an organized tour, the £999 is for the bike hire only; there will be no support, we have no hotels booked (there is an optional upgrade that includes hotels in Chicago and Orlando, ask for further details), you are responsible for all additional costs, like any other rental.
This Road Trip is for those who enjoy a spontaneous tour, where every day is an adventure and you have only a rough idea where you might finish the day. Roll out of bed, look at the sky, unfold a map and trace a weathered hand across the twistiest bit of road…..then go explore it. Want to ride 500 miles in a day and then spend three nights in New Orleans? That's fine, so long as you're in Orlando or New Orleans (destination must be confirmed when booking) on October 21 (extra days can be added at the same discounted rate. The mileage limit is 300 per day).
To help plan your trip and connect with others, the ride will have a dedicated private Facebook group page where you can ask questions, post routes, and share incredibly rich information in the months leading up to your ride. And when you're on the road, the page is used by the entire group to share great roads, things to see, safety updates, and to meet up.
https://www.facebook.com/groups/TheLostAdventureC2C/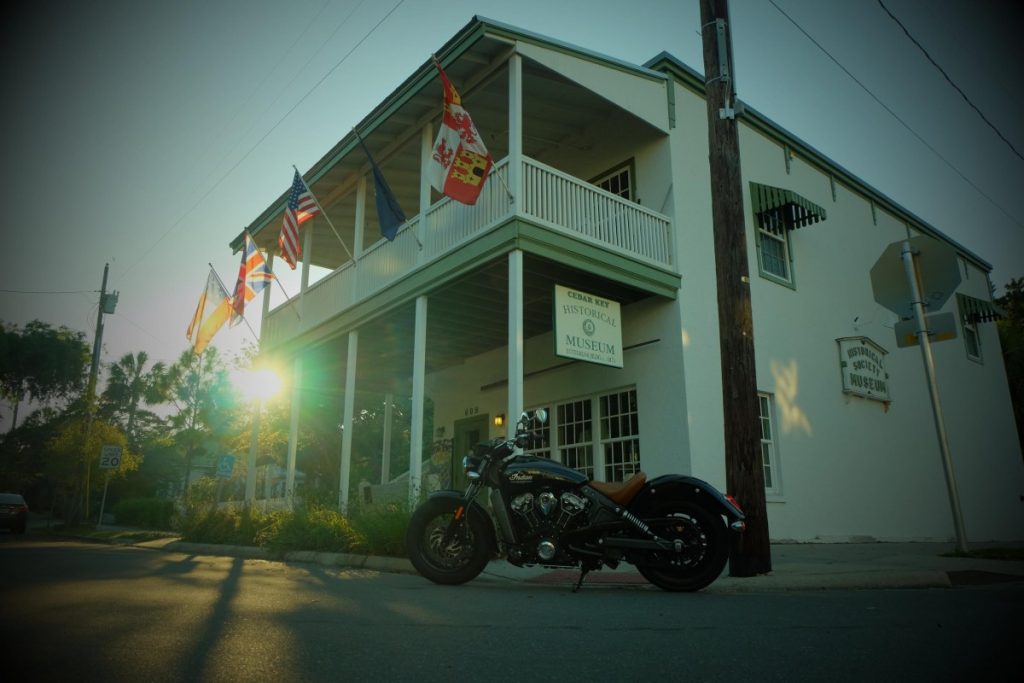 Here is a rough idea of some of the likely additional costs along the way, so you can budget accordingly:
Fuel: average $4 per gallon.
Food: from $30 a day (You can spend more, but this amount would be quite possible) = $420
Hotels: average from $60 per room (You can get cheaper but will probably also have the option of paying by the hour in these places!!) You can of course pay a lot more and if you head into many cities the price will go up.
Additional insurance: the rental price includes the basic level of insurance but to reduce your risk you might want to look at the following supplementary insurances – EVIP-0 reduces Collision Damage Waiver to $0.
It also covers tire repair and breakdown plus offering replacement vehicle cover (14 days cover @ $33 per day) SLI Offers $1,000,000 Third Party Liability insurance (14 days cover @ $25 per day) You don't have to take this insurance but if you choose not to you will be liable for damages to, or loss of, the motorcycle and your 3rd party cover will be to the state minimum requirement. Read more about this offer in our FAQ here.
If you're interested in riding across across America with the Lost adventure, and saving a lot of money while doing it, contact us! We can't wait to do this ride with you. Tim.