Bike Hire Coast To Coast Motorcycle Hire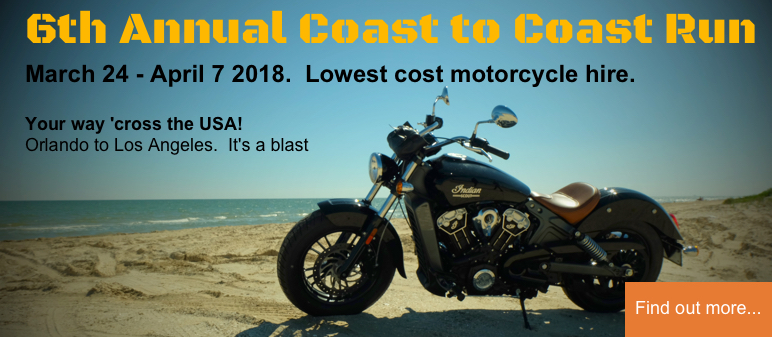 Thinking of renting a motorcycle and doing the ultimate tour, a Coast To Coast ride? We can help make it happen for you. EagleRider has over 70 locations in the USA, so you can choose to start and finish almost anywhere. And you don't have to do it on a Harley Davidson, there are a wide range of bikes available (subject to availability at the pickup location chosen).
(Note: if you're interested in one of our pre-planned self-guided tours with lodging, bike hire and route directions included, click here)
We've got a Low Cost Coast To Coast Hire Special in March 2016 from Orlando to Los Angeles – click here for details!
And our newest Low Cost Special: Blue Ridge, Blues and BBQ in October 2015. – click here for details
Optional SLI and EVIP insurance available from an additional £685 or $1075 USD
Exchange rates have been fluctuating wildly – search motorcycle rentals for current pricing.
It's an epic journey, one that should be on every rider's bucket list. The Lost Adventure has teamed up with EagleRider to make it easier than ever to make your Coast To Coast dreams come true. Rent a bike in Boston, New York, Washington DC or Miami, and ride across America to San Francisco or Los Angeles. Take the southern route, dip down towards the Gulf Of Mexico and across Texas. Or a Northern route, see the Badlands in South Dakota, and experience the majesty of Yellowstone. Or do a reverse route, starting on the Pacific Coast and riding East. Whatever roads you want to travel, we can make it happen for you. Contact us for the most competitive USA Coast To Coast Motorcycle Hire prices.
We've ridden across America several times by motorcycle, as recently as summer 2011. The Lost Adventure can give you advice and tips on your ride: where to start and finish, where to go, what to see, what to bring, what weather you might encounter. We'll tell you about a great hamburger joint, a magic bit of road, the best place in the middle of nowhere to get a cold beer (click here  to read our 50 Tips For Riding A Motorcycle Across America). And as an authorized EagleRider Tour Operator, we sell EagleRider's full line of rentals, guided and self guided tours, at the most competitive prices. Don't book your Cross Country rental or trip with anyone until you contact us.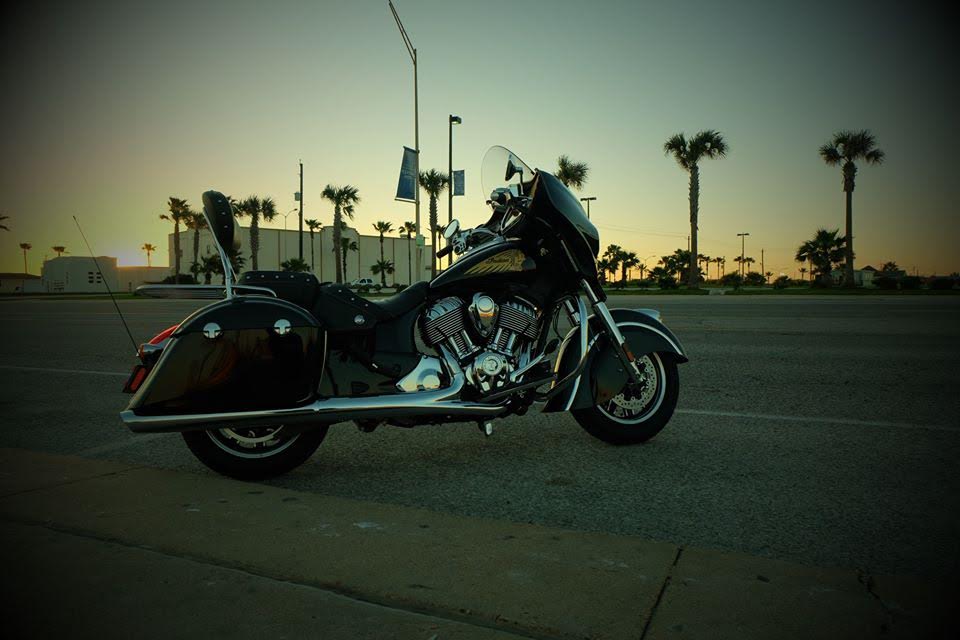 We've partnered with EagleRider because they are truly the best company to hire your motorcycle from, especially on a long distance ride like Coast To Coast. Why? Because you can pick up and drop off your rental at any one of over 70 EagleRider locations in America. No matter where you start and finish, there's probably an EagleRider location nearby. With a huge selection of bikes, including late model Harley Davidson, select BMW, Honda and Triumph models, you'll find a bike that fits you. And as EagleRider is the largest motorcycle tourism company in the world, you know you've got strong support behind you in case you need it. With a fleet of over 2,000 hire motorcycles, many/most independent tour companies use EagleRider rental bikes (ask them).
We can work with you to create a bespoke Coast To Coast holiday without hassles – we supply the bike, the route, directions, and book your hotels – all you have to do is ride. No worries about whether or not some little motel has one last vacancy at 10:00pm. You pick the dates that work for you – contact us for more details.