Ride the US and Canadian Rockies
Criss-crossing the North American Continental Divide. Water falling on your left will ultimately end up in the Gulf of Mexico or Atlantic, while water falling to your right will flow to the Pacific. You'll ride through the high passes and deep twisting valleys that separate the ranges that comprise the Rockies. The tour begins by the emerald waters of Seattle, Washington and heads to the visual splendor of the Cascade Mountains, then ascends the Canadian Rockies to bask in the natural beauty of Lake Louise and Banff, Alberta. We'll cross the Canadian border, and head through the razor sharp peaks of Glacier National Park. You'll experience the majesty of Yellowstone National Park in the best way possible: on a motorcycle. Your journey culminates with a ride through one of the most stunning landscapes in the United States, Rocky Mountain National Park, before ending in beautiful mile high city of Salt Lake City, Utah.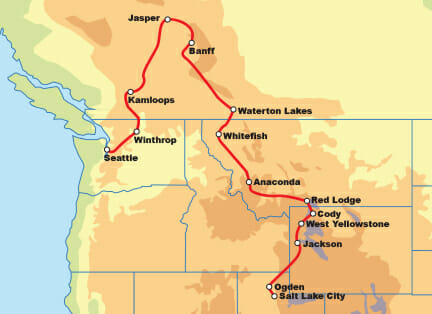 In 2011, we spent several days riding in Yellowstone National Park, and were enthralled by the incredible scenery and regular encounters with wildlife. The Canada & Yellowstone itinerary was devised to provide sensory overload each day you're in the saddle, with glorious roads and epic scenery from beginning to end.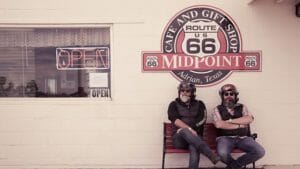 The Hairy Bikers - love them or hate them they certainly know how to plan a good road ...