Guided Trips Wild West Part I Guided Tour
NEW FOR 2016
Guaranteed 1st Choice Bike
Free Grand Canyon Helicopter Ride included in tour price*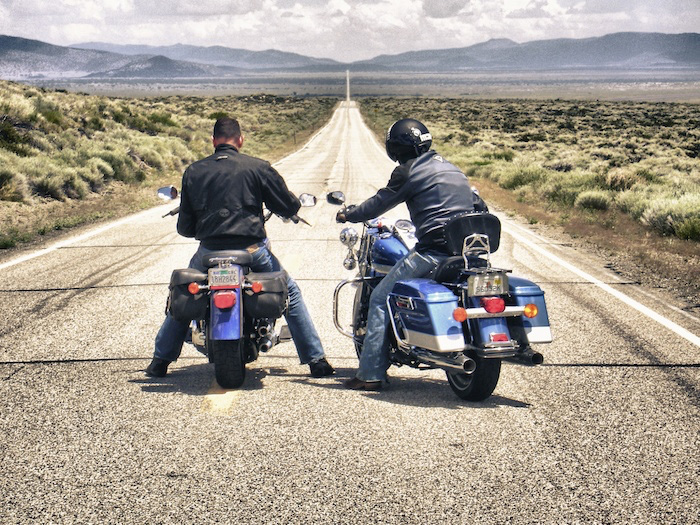 EagleRider Wild West 1 Guided Motorcycle Tour
8 Days / 7 Nights
Distance – Miles: 1427/Kilometers: 2298 Seasons – Spring, Summer, Fall
Temperature : 60° to 100° F/16° to 38° C
Reservations must be booked and paid in advance
To view a detailed itinerary of this tour,

See the solitary deserts, vibrant cities, deep canyons and high mountains – on the Wild West Guided Motorcycle Tour I. Climb on your favorite Harley, Honda or BMW and ride through the South-West on this 8 day motorcycle adventure: Grand Canyon, Bryce Canyon, Monument Valley, Los Angeles and Las Vegas. With over one thousand miles of pure motorcycle bliss, you don't want to miss out on the ride of your life. For further details or to book, contact us!
What's Included In The EagleRider Wild West 1 Guided Tour:
• All hotel accommodations
• Late model motorcycle rental
• Unlimited mileage
• Free fuel & oil
• Welcome & Farewell Dinner
• Helmets for driver and passenger
• Daily Breakfast
• Professional Tour Leaders
• Support Vehicle equipped with spare bike and room for additional luggage
• All taxes, fees, and environmental surcharges
• National Park entrance fees
• Hotel Parking fees
• Discounted Activities
• One Way Transfer fees (when applicable)
• Transportation between hotel and EagleRider location
• Custom Riding Jacket
• Pre-programmed GPS unit (upon request)
What's Not Included
• Airfare
• Food and snacks (except welcome & farewell meals)
• Beverages
• Tips
• Personal souvenirs