I love a good bar to wind down in at the end of the day on the road – not always as session but a couple beers and a chance to meet the locals. I have to confess a weakness for both dive bars and bar maids with more tattoos than me .. and I have a few. Bars must have character for me and the following 5 all tick the boxes required for me so check them out.
The Jackalope, Austin, TX.
The Jackalope – Austins favourite dive bar – they proudly proclaim themselves – well it's certainly mine. Part way along Austins busy 6th Street which is awash with live music bars is this great bar. I'm a fan of dive bars generally and they don't get better than this. Dark and slightly spooky with signature drinks such as the Kentucky Corpse Reviver and Fuego Bandito I think you get the picture. Great food and often live music. Great place to start or end your night on the town in Austin.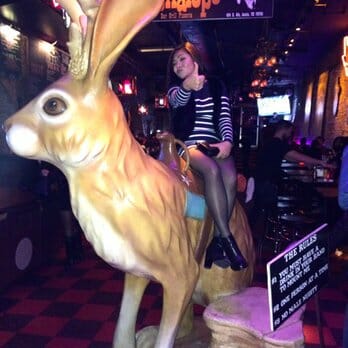 Hogs & Heifers, Las Vegas, NV.
It's fair to say you won't struggle to find good bars in Vegas (my other close favourite being Atomic Liquors) but Hogs and Heifers off of ol' Fremont Street is in a whole league of it's own. Think how sleazy you thought Coyote Ugly was and then take it down a few notches! Proper biker bar, decked out in beer mats, sawdust etc. Hogs Pi** is the shot of choice although don't ask what's in it! Be aware you must have ID to get in even if you're 90. Bar maids in hot pants who sporadically line dance on the bar … I go every time I'm in Vegas.
St Elmo Bar, Bisbee, AZ.
Another locals bar – and a very quirky bar in a very quirky town! Only a couple minutes walk from great Copper Queen Hotel this is another quality dive bar. Memorabilia on the walls includes guns, pictures and "wildlife" dating back hundred of years. Good selection of local beers (Bisbee has a couple breweries) as well as the usuals and theres a very good chance you'll end up playing pool against the locals while some good ol' tunes are coming out of the juke box.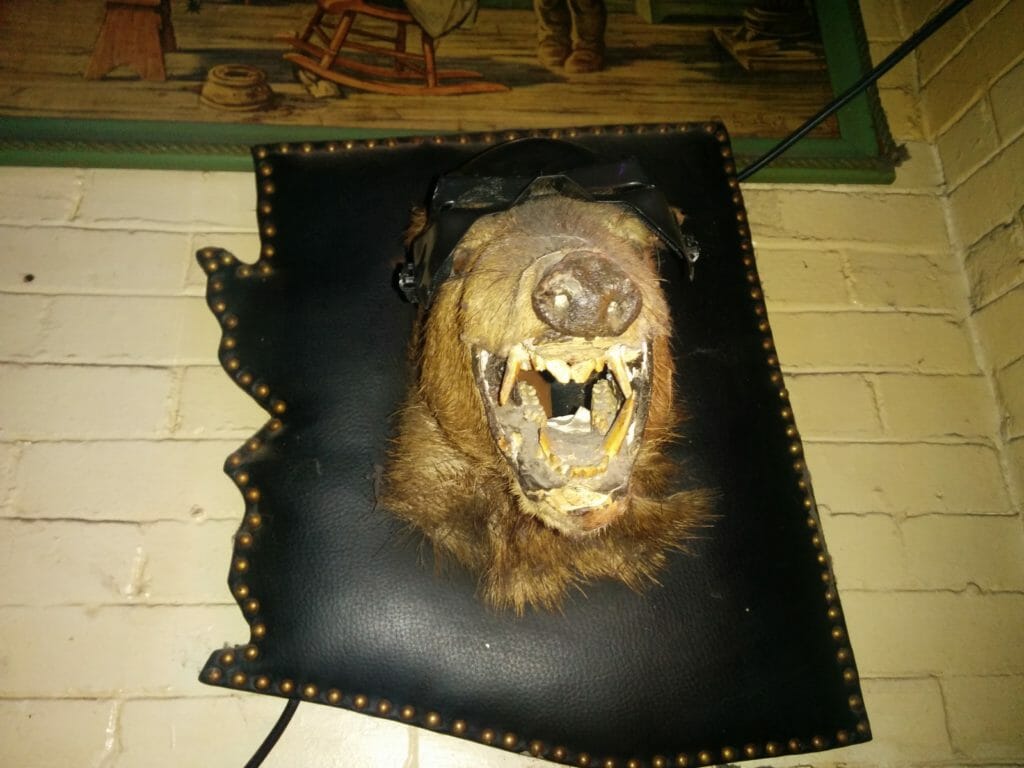 Bobs Bar & Grill, Buckeye Lake, OH.
When I stopped here the bar had no name .. and no grill .. I doubt if it has a grill still! A locals come biker bar I came across purely by chance seeing the flashing Budweiser sign in the window as I walked from my motel into town for food. My whole stop that evening was pure chance as I had overstayed a visit during the day and stopped in this town on its name alone. Certainly not a fancy bar but the locals are friendly, love travellers and I didn't buy many drinks … and my evening meal was one of the biggest and best subs I've ever had which came from the "shed" next door which also didn't have a sign …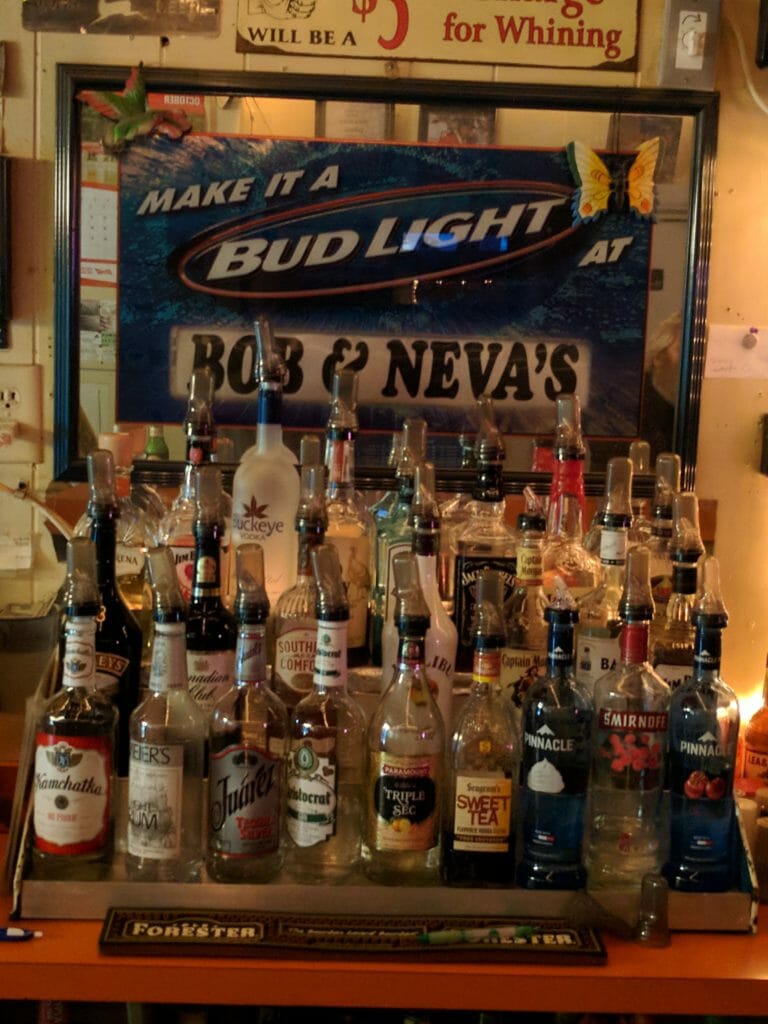 Matts Saloon, Prescott, AZ.
Prescott – one of my favourite places in Arizona to visit and it still has a street named Whiskey Row which is predominantly all bars going back to its frontier town days. Matts Saloon has been there in one form or other for years. Popular with locals as well as visitors its a great busy night out. The only place I've had my short whistled down the bar to me like they do in the Westerns – I even caught it! Always worth a visit if I'm in town.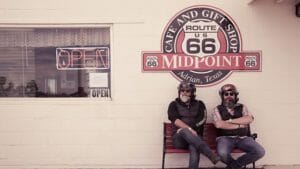 The Hairy Bikers - love them or hate them they certainly know how to plan a good road ...