Going coast to coast in USA you will not be short of places to eat however rather than stopping at the usual chain suspects my recommendation is to generally go where the locals go. So here's five of my favourites I've come across.
The Bear Wallow Cafe – Alpine, AZ.
Tucked away up in mountains of Arizona this is a perfect stop off point before riding the Devils Highway (route 666). This truly is small town America at its very best. Alpine has two diners, this which is open for breakfast and the other that is open in the evening. One of my favourite breakfasts in America is heuvos rancheros and I can honestly say the ones served here are the best I have had. That said all the meals served here are hearty and large accompanied by mug after mug of steaming coffee.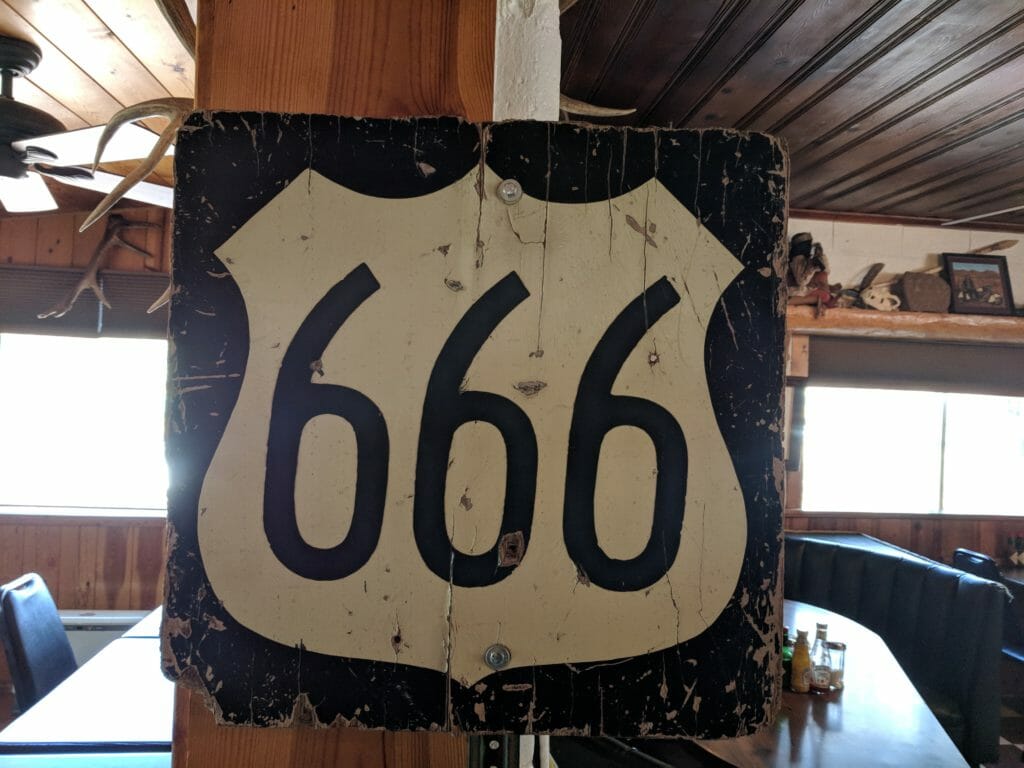 The Midpoint Cafe – Adrian, TX.
Literally the midpoint of Route 66 this diner will be familiar to many people who have made that journey. A perfect piece of 50's Americana – inside and out you could be in an episode of Happy Days! While the menu contains all the staple meals you would expect to see the real treat lies in the made daily pies. All kinds of fruit filled delights which while maybe not normal fodder for breakfast it would have been rude not to 🙂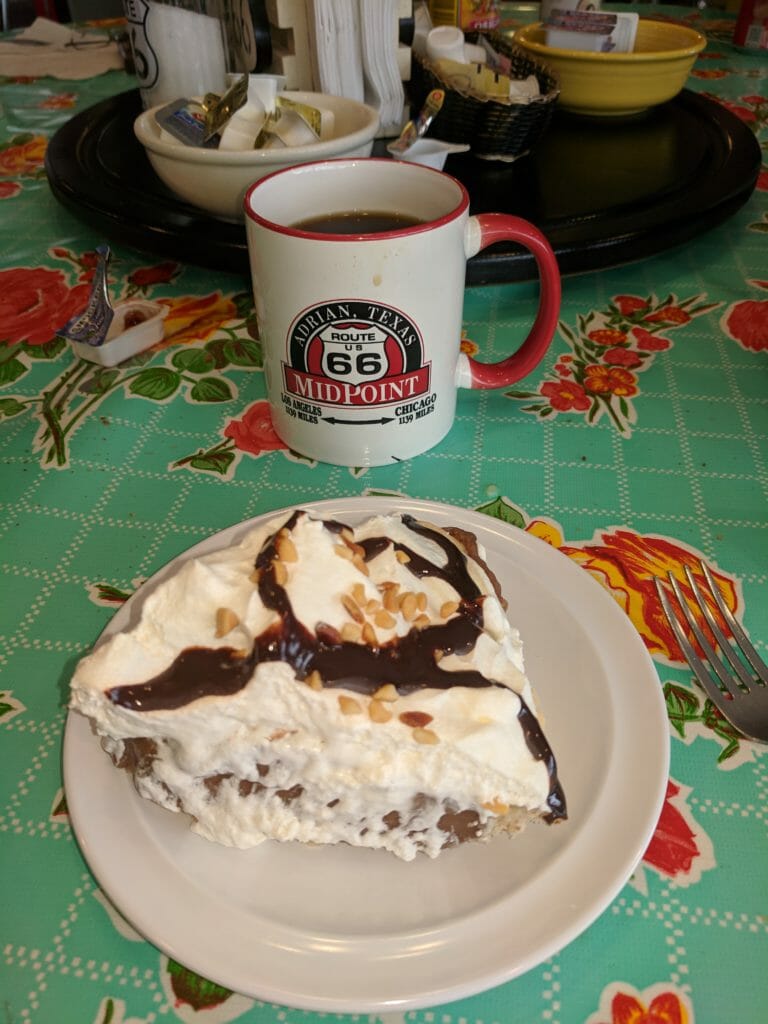 Evel Pie – Las Vegas, NV.
Las Vegas has almost as many bars and diners as it does casinos and hotels. You can get anything from Asian street food through to a 12 course banquet. My own personal favourite is Evel Pie – Evel Knievel themed pizza place. It's decked out in genuine Evel memorabilia and is part owned by his son. All the pizza is fresh cooked on (you can watch them cook it) and served by the slice. A variety of the usual toppings but also a must try is the rattlesnake! Wash it down with a pint of Evel Ale! It's a 5 minute walk from the Golden Nugget at the end of Fremont Street.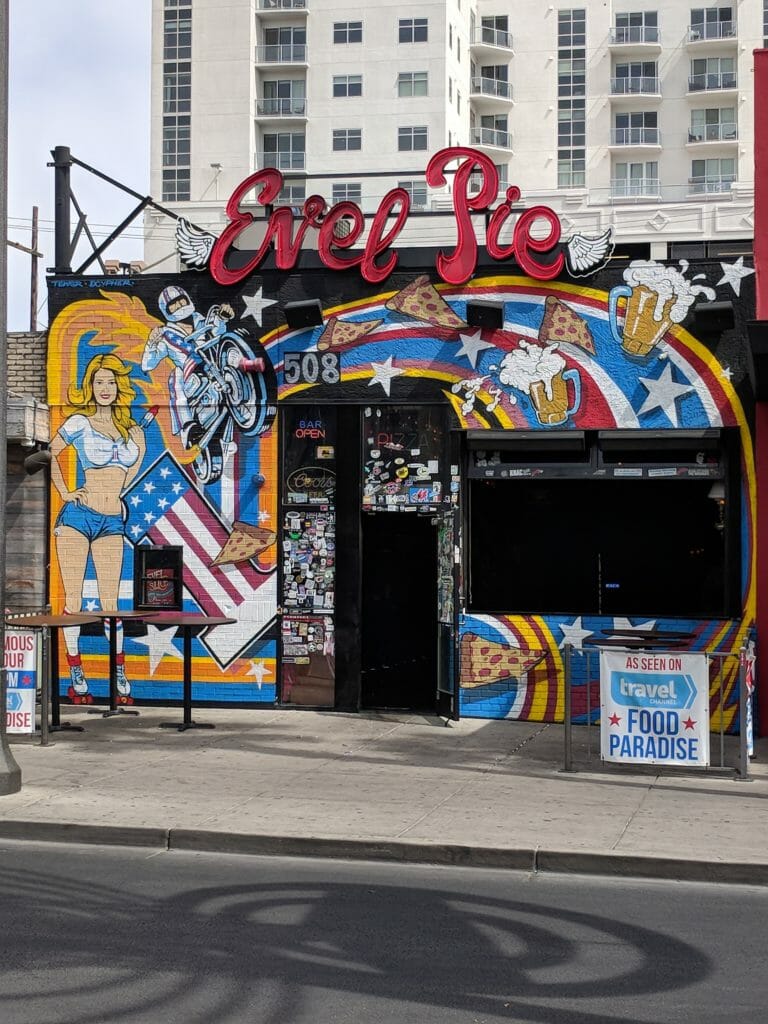 Roadkill Cafe, Seligman, AZ.
Another Route 66 institution! In all honesty there are several diners eligible for this list in Seligman but my favourite is probably the Roadkill. Another authentically decorated American diner with a menu packed of staples of the road. In all my trips in USA I've rarely bought a burger anywhere .. but when I saw the burgers being served here I was sold. Cooked like a steak the way you want it. The diner itself also sells all the usual Route 66 type souvenirs you could want as well.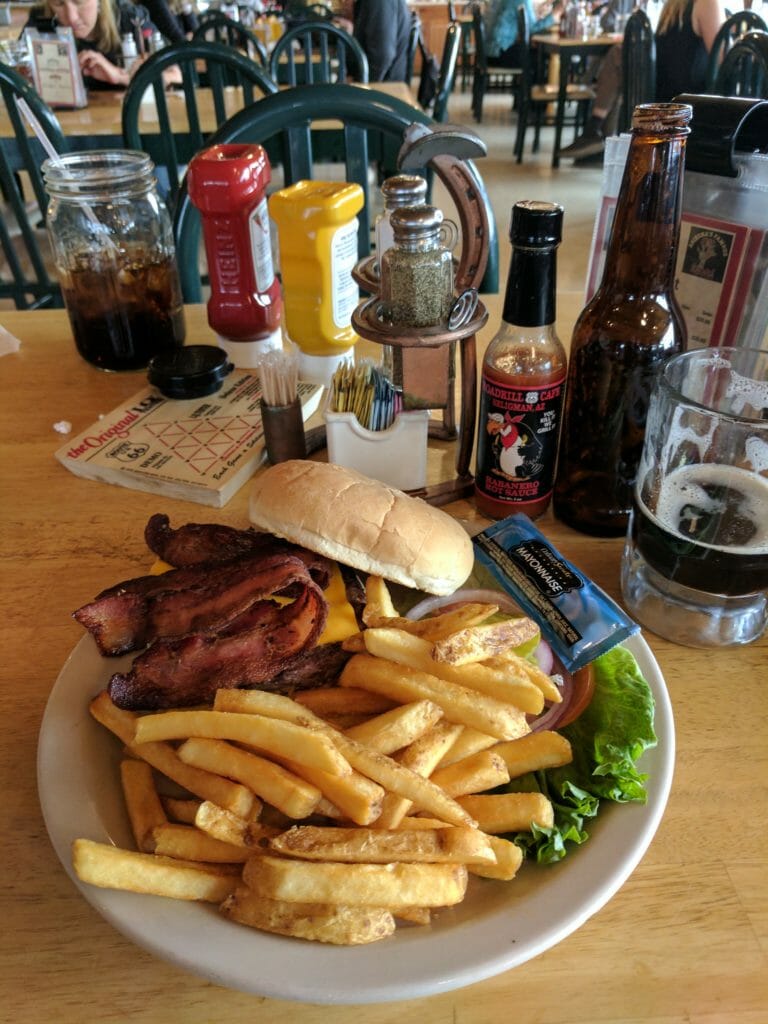 Neptunes Net, Mailbu, CA.
Cruising down the Pacific Coast highway towards Los Angeles you are spoilt for choice when it comes diners with a sea view. Recommended by friends and family to me was Neptunes Net – a local institution when it comes to fish 'n' chips along the coast. I've had fish and chips there and also the amazing chowder which is served in a bread bowl which you also eat. A firm favourite with locals for a reason. Sitting on the bench tables overlooking the pacific is a nice way to eat your lunch.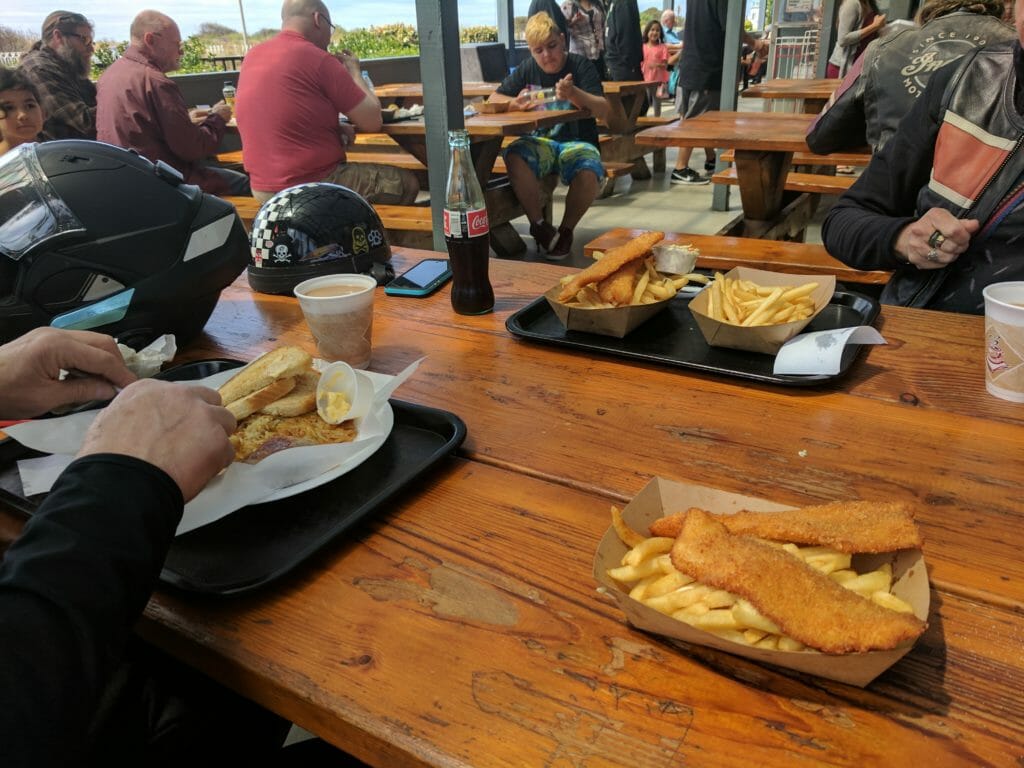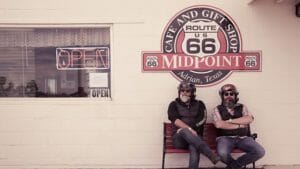 The Hairy Bikers - love them or hate them they certainly know how to plan a good road ...