No one has as many motorcycle hire locations in America as EagleRider does. In fact, EagleRider Motorcycle Rental Locations are so widely located across the USA that no matter what your dream ride is in America, there's bound to be one nearby. And there are exciting International locations, too!  That's one of the reasons we work with EagleRider: they've got thousands of bikes in their fleet, you can pick up and drop off bikes at different locations (subject to a one-way drop off charge), and they've got Harley Davidson, BMW, Honda Goldwing, Triumph and other motorcycles. Contact Us for the most competitive prices online for EagleRider motorcycle rental, self-drive and guided tours!
Most Popular USA EagleRider Motorcycle Rental Locations:
Los Angeles Airport (LAX), California – EagleRider Headquarters
San Francisco, California
Chicago, Illinois – Gateway To Route 66!
Las Vegas, Nevada
Orlando, Florida
Denver, Colorado
Seattle, Washington
Washington, DC (Great place to start a Coast To Coast Journey)
Full List USA EagleRider Motorcycle Rental Locations By State & City:
Arizona: Flagstaff, Phoenix, Sedona
California: Beverly Hills, Carmel, Fresno, Los Angeles, Newport Beach, Palm Springs, San Diego, San Francisco, Santa Monica
Colorado: Denver, Grand Junction
Florida: Daytona Beach, Fort Lauderdale, Miami, Orlando, Stuart, Winter Haven
Georgia: Atlanta
Hawaii: Maui, Maui Kihei
Illinois: 6 locations in the Chicago Metro Area
Louisiana: New Orleans
Maryland: Baltimore
Massachusetts: Boston, Foxboro
Michigan: Cement City, Tecumseh
Minnesota: Elf River, Minneapolis
Missouri: Springfield
Montana: Billings
Nevada: Las Vegas (three locations)
New Hampshire: Manchester
New Jersey: Newark
New Mexico: Albuquerque
New York: Howard Beach, Queens Village
Ohio: Cleveland, Columbus, Sill's BMW
Oregon: Portland
South Carolina: Myrtle Beach
Tennessee: Nashville
Texas: Dallas, El Paso, Houston
Utah: Salt Lake City
Virginia (Washington DC): Falls Church
Wyoming: Jackson Hole
International EagleRider Motorcycle Rental Locations:
Australia: Brisbane, Sydney
Brazil: Rio De Janeiro
Canada: Kamloops and Vancouver
UK: London, Newcastle Upon Tyne
France: Paris
Germany: Munich
Mexico: Cozumel
New Zealand: Aukland, Christchurch
Netherlands: EagleRider Holland
Portugal: Cascais, Faro, Lisbon, Porto, Prior Velho
Singapore
Spain: Madrid, Malaga, Marbella
Turkey: Anatolia, Istanbul
United Arab Emirates: Dubai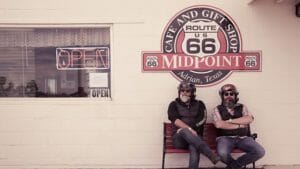 The Hairy Bikers - love them or hate them they certainly know how to plan a good road ...