Riding Route 66 is a lifetime dream for many people, the top of their bucket list, the holiday of a lifetime. However, for some it remains just that, a dream. Time, life and the cost get in the way. Well, we can't help much with time or how busy your life is but we can point you in the right direction to make sure the cost is less of an issue.
Why are we writing this article? We want you to rent from us. We have a big fleet of bikes and we want them to be doing what they were built to do, taking you on the ride of your life. Below are some tips to help you get the most rental time for your budget.
First a few questions:
Do you want to ride all of 66?
Do you mind riding when its hot?
How long do you have?
Can you pack VERY light?
Do you want to ride all of 66?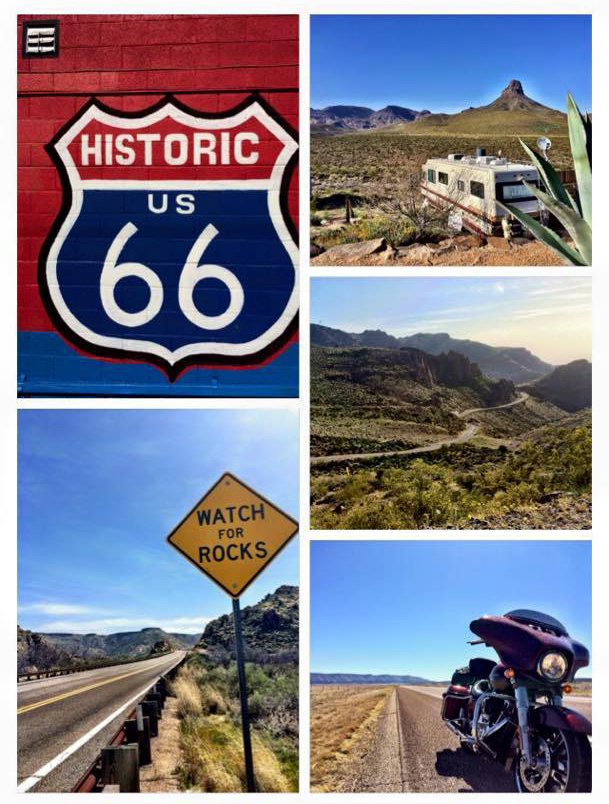 One of the biggest costs on any Route 66 rental is the "One Way Fee". The cost you pay within the rental to cover getting the bike back to the location you picked it up from can add substantially to the overall cost.
There are a couple of ways around this. If you're happy to ride just a section of 66, say the western end, then you could not only pick up and drop off in the same location but also cut the number of days down from a couple of weeks to a few days.
Cheap Route 66 Rental Option 1
Pick Up Las Vegas, Drop Off Las Vegas
Number of days 3-14
April – November

Do you mind riding when its hot?

"Some like it Hot!"
July is a great month to rent a bike on 66 as it's a slower month for rental companies. So as long as you pick up and drop off in July you will get a reduced rate. Oh yes, but it will be hot! To get around this invest in a cool vest.
This little number from Triumph will do the trick. http://www.triumphworld.co.uk/buy/triumph-Cool-Vest/mfns15180
Cheap Rental Option 2
Pick up Chicago (July), Drop Off Los Angeles (July)
Number of days 10-21

How long do you have?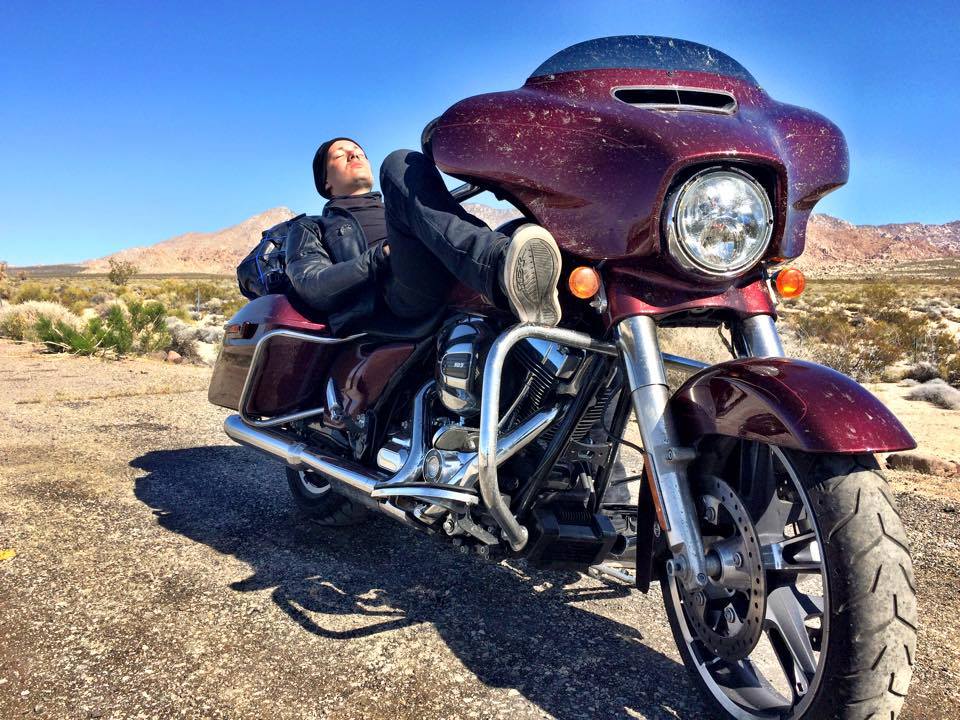 Another way to reduce the cost per day is to ride back to Chicago over 21 days or more. Although the amount you will pay overall will be more you will get far more days in the saddle for your money. The great thing about dropping back in Chicago is not only do you get to ride Route 66 but on the return journey you can also take in the Pacific Coast Highway, San Francisco, Yosemite, Highway 50 (Americas Loneliest Road), Yellowstone, The Rockies, The Black Hills and Sturgis to name but a few.
Cheap Rental Option 3
Pick Up Chicago, Drop Off Chicago
Number of days 21+

Can you pack VERY light?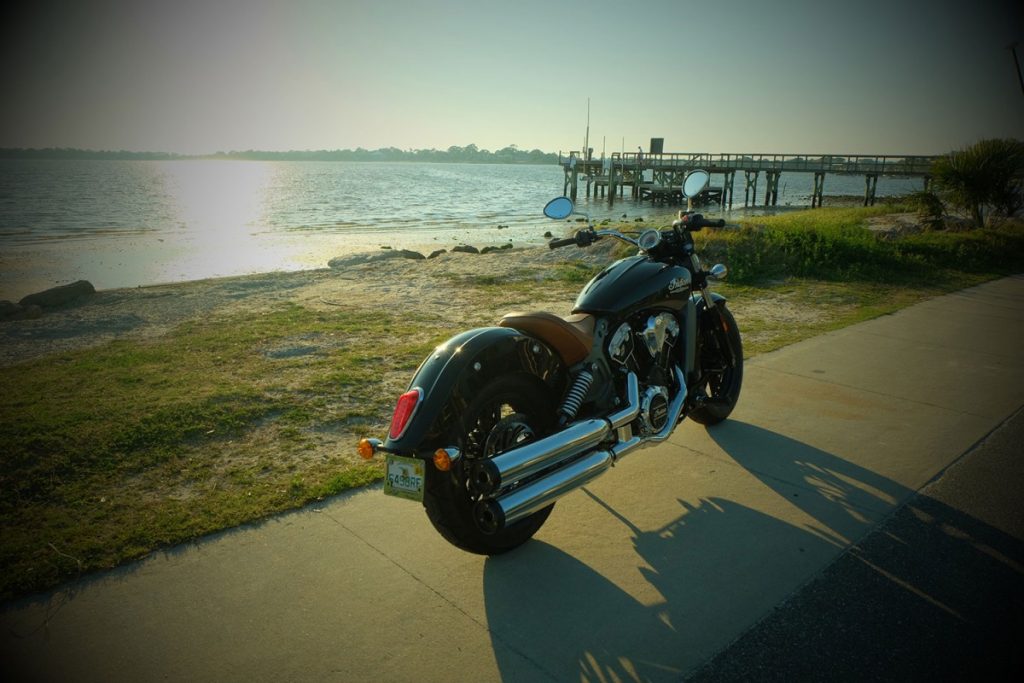 Do you need a big bike to ride 66? My answer would be definitely not, I've ridden Coast to Coast on a Triumph Bonneville and an Indian Scout and although they're not as comfortable as a big tourer I'd argue it's a lot more fun. The main compromise you will make is what you can carry. Bikes in this category come with small bags and the back seat for luggage so you will have to pack light. Again, being a fan of minimalist travel I would argue that this adds to the ride. Getting rid of everything that is not absolutely necessary removes all the distractions which come with masses of kit. For cost purposes these bikes have the benefit of being in a different price bracket which will reduce your overall cost. Before taking this route I'd strongly recommend test riding the bike before hand. Although it fits into the same price bracket the Harley Sportster should definitely be tested first as it's a bike that either fits or it doesn't!
Cheap Rental Option 4
Pick Up Chicago, Drop Off Los Angeles
Number of days 10-21
Bike choice Indian Scout
Hopefully the above will help you find not only a tour that matches your dreams but also one that fits your budget more comfortably. Combining a couple of them can really reduce the cost. We have ridden all over the States solo and with large groups. If you would like help planning your ride or finding the best possible price please feel free to drop us a line or give us a call.
Finally if all of this is still outside of your budget you might want to think about joining our Coast to Coast Special in March. At £899 /$1370 It's the cheapest Coast to Coast 14 day rental there is. You can also ride several days on 66 towards the end of the ride.
https://www.thelostadventure.com/project/low-cost-coast-to-coast-motorcycle-hire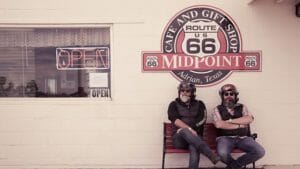 The Hairy Bikers - love them or hate them they certainly know how to plan a good road ...