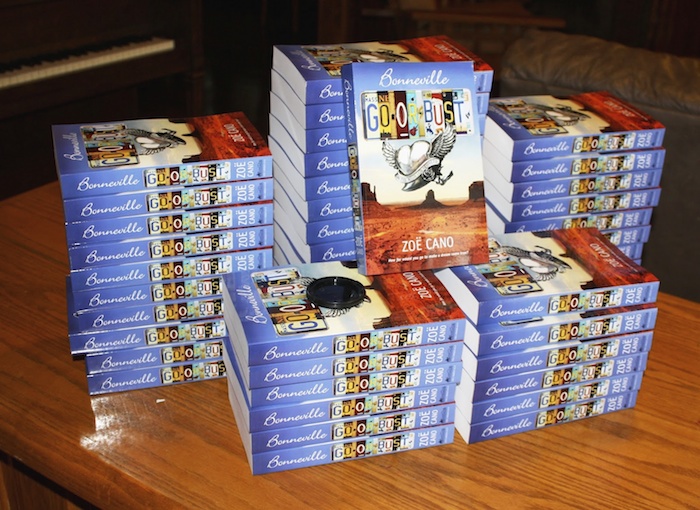 Some of us dream about riding a motorcycle across America, going Coast To Coast from the Atlantic to the Pacific. Fewer of us imagine writing a great book about our travels, something to sit on the bookshelf alongside Jupiter's Travels or The Long Way Down. But Zöe Cano did both, riding cross country in 2012, and then coming back home to the UK to write a book about it. Bonneville Go Or Bust by Zöe Cano has just been released by Road Dog Publications. The Lost Adventure and EagleRider sorted Zöe the Triumph Bonneville she rode on her coast to coast journey.
Zöe Cano is a woman, and while it's true that we very rarely get enquiries from women wanting to ride solo across America, it should be pointed out that her questions were typical of any rider wanting to do this trip: How long will it take? What route should I choose? What should I stop and see along the way? What should I pack and how much will it cost? In "Bonneville or Go Bust", Cano doesn't spend much time focusing on gender. This is a rider's book. The questions asked beforehand, the trepidation felt at doing such a big journey solo, the fleeting friendships made on the road – these are things shared by nearly all riders, whether male or female. This is an inclusive book, and all true motorcyclists will find something rewarding inside.
We've ridden across America 8 times ourselves, and had almost forgotten how intimidating this journey can seem the first time you commence it. You don't realize how immense the country is until you've ridden a week and see how much of the map you've got left ahead of you. "Bonneville Or Go Bust" gets you right into the saddle with Zöe, really conveying the feelings and experiences of the road. We've ridden many of the roads mentioned in the book, and the author's descriptions were spot on. In fact, one of or favorite rides is from Front Royal, Virginia down the Blue Ridge Parkway, to the Tail Of The Dragon and then up to Nashville, which is covered in the book. And she stops in Eureka, Nevada, another of our favorite places to visit on a bike.
Zöe Cano writes in a down to earth, personal style, with detailed entries for each of the 36 days she was on the road, including mileage. There are moody black and white photos at the beginning of each chapter in the book. "Bonneville Or Go Bust" could absolutely be used as a planning resource for those looking to do their own C2C ride. That said, about the only criticism we could level at the book would be that there are no maps or detailed road directory included, which would make Zöe's journey easier to visualize and follow. But there is a helpful index in the back of the book which lists the places visited, including restaurants, attractions and lodging.
If you've ever dreamed of riding across America, then we highly recommend you pick up a copy of Bonneville Go Or Bust by Zöe Cano. You'll love it!
For those in the UK, Zöe Cano will be appearing and signing books at Triumph Live on July 12, 2014. Bonneville Or Go Bust by Zöe Cano is available for purchase at Amazon UK.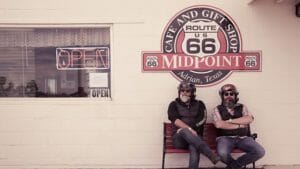 The Hairy Bikers - love them or hate them they certainly know how to plan a good road ...