A Coast To Coast Motorcycle Ride Across America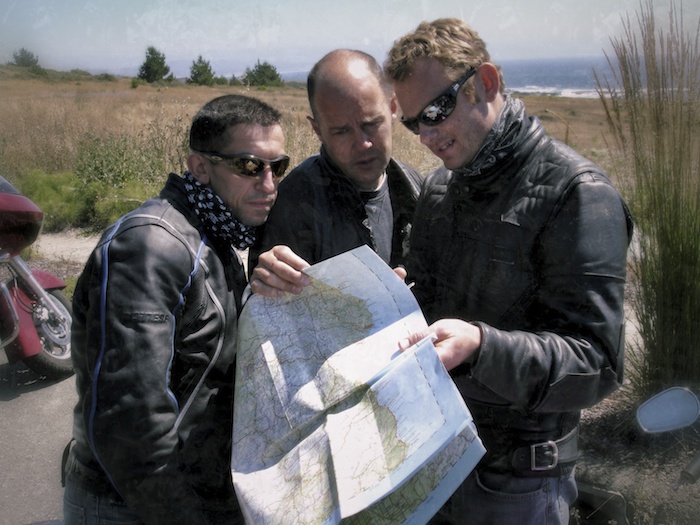 We get many emails and calls from riders who want to take a motorcycle across America, which is really encouraging. Between us, Tim and myself have crossed America five times by bike, and every time it's different. You really get a sense of how huge the USA is, and no matter how many stops you make, there are always regrets over the things you didn't have time to see. Maybe that's why we keep doing it!
Planning your own Coast To Coast tour, and need to hire a bike? Contact us. We can get you sorted with the right motorcycle, a spectacular route, and tips you won't find anywhere else. We're the USA Coast To Coast motorcycle touring experts. Harleys, Honda Goldwing, BMW and Triumphs are available to hire. One way rentals are no problem.
So…..what's it like to ride a motorcycle across America? Taking such a long, high mileage journey on a bike can be physically and mentally challenging. Most riders usual trips are short, perhaps a weekend away, with the occasional longer tour. Coast to Coast requires at least a fortnight in the saddle (in fact we'd recommend three weeks minimum), and depending on the route you take, 4,000 miles of riding. Of course there are some hardcore, Iron-butt type riders who find this schedule a doddle, but most of us simply are not used to high mileage day in, day out, for several weeks in a row.
The reality is that you adapt. You get used to the drone of the tires on the tarmac, the wind buffeting your body. After the first week on the road, we always feel totally knackered, and we've learned to schedule an easy day to recuperate. Don't make the mistake of overestimating how many miles you can do each day, especially if you want to stop and actually see things. Somewhere in the middle of your ride across America, you'll feel like you've been on the bike forever, and the end of the trip seems so far away. Then the next thing you know, you're on the opposite coast.
There are so many different ways to do this trip – Atlantic to Pacific or vice versa? NY to San Francisco or LA? Head west via the northern or southern route? The answer is, what kind of trip do you want? What would you like to see, what kind of roads do you want to ride? The options are nearly limitless. Start by deciding the things you'e absolutely like to see and do, then the route will slowly begin to reveal itself to you.
And when the ride is over? Emotionally, you'll feel elated that you've accomplished the goal of riding coast to coast, but you might feel a bit gutted too! Handing over your bike and getting back to "the real world" seems very odd after 4,000+ miles. Give yourself a day or two at the end to back your revs off, maybe do something relaxing that doesn't require much thought or physical activity. It will take a bit to process what you've just done.
Want some more tips on riding Coast to Coast? Click here for our 50 Tips.
A Coast To Coast motorcycle ride across America can be life changing. It will teach you a lot about yourself as a motorcyclist, and give you stories and memories to last a lifetime. And remember, getting lost is part of the fun!
Ride Safe,
Jim McDermott
The Lost Adventure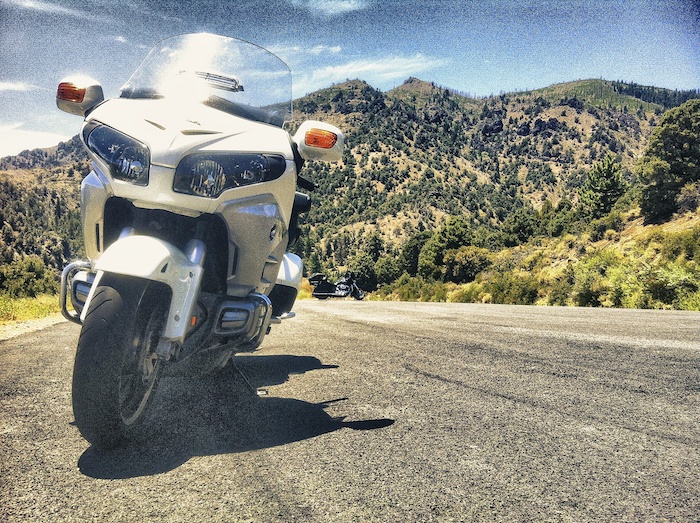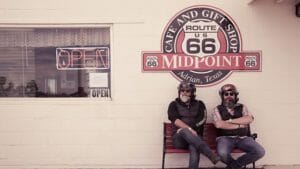 The Hairy Bikers - love them or hate them they certainly know how to plan a good road ...