MCN London Motorcycle Show

It's that time of year again – come on out to see us at the MCN London Motorcycle Show at ExCeL in Docklands. We're Official EagleRider Agent, so we will be manning the EagleRider booth. Official show information and directions can be found here.
The 2013 MCN London Motorcycle Show runs from February 15-17. We're on stand A205.
If you're interested in doing a guided motorcycle tour, perhaps the legendary Route 66 or the very popular Wild West, come on down and talk to us. There will be discount specials running that will be valid only at the show.
Of course, if you just want to hire a bike in America and create your own adventure, we can get that sorted for you too. EagleRider has over 70 locations, so no matter where you want to start your ride, chances are there's an EagleRider nearby. We've ridden in the US extensively, and can suggest routes, great roads, places to stop, eat, and stay. We're happy to share what we've learned with you so you make the most of your tour.
Sometimes, when we speak to people who have never ridden in the US, we find that they tend to underestimate how big the country is. Or they may not be aware how the weather in parts of America during certain times of the year may effect their trip. Because we've done so much riding in the States, we're aware of these things. So if you're going to the show, please stop by for a chat. We always look forward to meeting new people at the MCN shows, and you'll find that we've got very competitive pricing for tours and rentals.
See you at the MCN London Motorcycle Show !
Best, Tim & Jim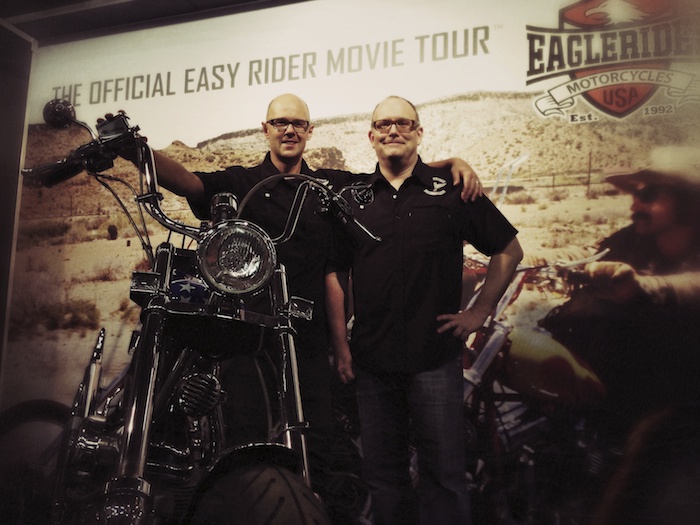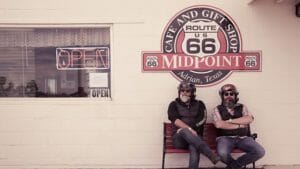 The Hairy Bikers - love them or hate them they certainly know how to plan a good road ...