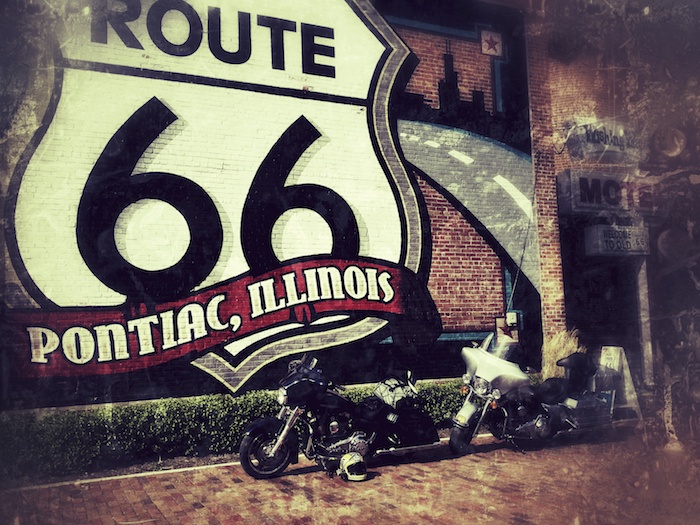 (Note: The Lost Adventure's "Route 66 Live" Tour ran in April 2012 and was incredible. To view a gallery of photos from the trip, check out our Flickr gallery here. If you're interested in booking a motorcycle tour or bike rental on Route 66, click here.)
Legendary highway Route 66 is at the top of many a motorcyclist's bucket list. Starting April 4th, fans of "The Mother Road" can follow "Route 66 Live", a ten day, online journey from Chicago to Los Angeles, hosted by motorcycle travel company The Lost Adventure, Ltd.
Using Facebook, Twitter and their website (https://www.thelostadventure.com), riders Tim Orr and Jim McDermott will post photos, videos, tips and stories as they journey along the famous road. Social media will allow realtime interaction with fans all over the world. "We're really excited about being able to chat with people online as we journey along Route 66," said Tim Orr, Managing Director of The Lost Adventure, Ltd. "If someone has a question or wants a photo of a historic site on the road, they can post on our Facebook or Twitter page and we'll make the stop. It will really enable people to be part of the journey with us," continued Orr.
In recent years, Route 66 has experienced a revival in popularity, due in part to television programmes such as Billy's Connolly's 2011 ITV special. Jim McDermott, Marketing Director of The Lost Adventure, Ltd, explained the idea behind "Route 66 Live": "We speak to so many motorcyclists whose dream it is to ride Route 66. They have images in their minds from films, books and television, but they want to know what it's really like. So we're riding 66 and sharing the experience online, as it happens. We'll be posting an unprecedented wealth of Route 66 photos, videos and stories both during and after the ride, and some other surprises."
The Lost Adventure, Ltd is an Official EagleRider Tour Operator, carrying their full line of motorcycle rentals, guided and self-drive motorcycle tours. EagleRider is the world's largest motorcycle tourism company, and has provided support for "Route 66 Live". Orr and McDermott will be riding EagleRider hire fleet motorcycles. Orr continued: "We're hugely excited to be associated with EagleRider, and grateful for their support on "Route 66 Live". We can't wait to share this ride with motorcyclists around the world."
"Route 66 Live" starts on April 4th, 2012. To follow "Route 66 Live",  join The Lost Adventure at:
Twitter: https://twitter.com/#!/thelostadv
Facebook: http://www.facebook.com/thelostadventure
Website: https://www.thelostadventure.com/
http://www.prlog.org/11830538-the-lost-adventure-ltd-announces-route-66-live-starting-april-4th.html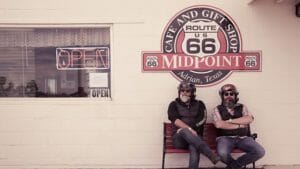 The Hairy Bikers - love them or hate them they certainly know how to plan a good road ...