We're really excited to be offering The Roadery Cafe Retro Tours of The American West. Harleys or GS-style adventure bikes not your thing? Combine tasty, cafe-retro styled motorcycles, great roads, thrilling destinations, with EagleRider's impressive infrastructure backing you up, and you've got The Roadery. The Roadery Self-Drive tours are designed to instill a sense of true adventure, with a minimal and vintage aesthetic that underscores this intent. Accordingly, the bikes offered for these tours offer a "less is more" riding experience – your choice of a late model Triumph Bonneville & Thruxton, or Harley Sportster & Nightster. These bikes are spiritual descendants of the Cafe Racers of the 1950′s and early 1960′s – lightweight, easy handling, with tons of character and modern reliability (that's why we refer to them as "Cafe Retro"). Passenger comfort, luggage capacity and weather protection are minimal; the feelings you'll experience in the saddle: visceral. (Other bikes are available for an up charge, please enquire).
It's no secret that we LOVE Triumph's Bonneville in all its various iterations. The standard Bonnie handles sweetly, and when you're doing 60, it feels like you're going 100 (unlike modern sportsbikes!) The Thruxton, featuring clip-on bars, has a more stretched out, racy feel, which feels incredible on twisty roads. The Harley Sporster and Nightster have that great HD character, but without all the weight and bling.
There are no shortcuts to any place worth going.
The Roadery Self-Guided motorcycle tours of the American West are for people who want to experience the beauty, culture and camaraderie of the open road. Feeling spontaneous, or have a limited amount of time to ride? Our Self-Guided tours offer maximum flexibility – you choose the dates that work for you. We book the hotels, provide you with unique, customized motorcycles and curate great roads for you to ride. Want to tack on a great ride after a business meeting on the West Coast? Easy. Show up and ride through some of the world's most awe-inspiring landscapes, make new friends and reconnect with old ones.
Be in the moment. Feel the wind, the weather, the imperfections in the road. Crack that throttle and a smile through the perfect corner – rejuvenate your spirit. Come ride these bikes on these roads! Contact us for more details, or view The Roadery tours here.
Jim & Tim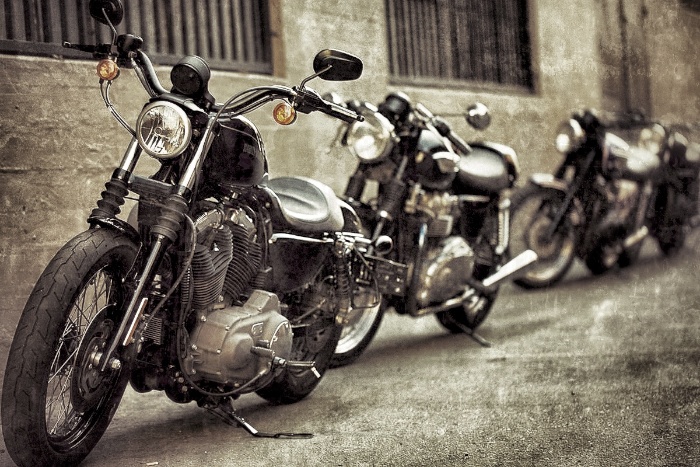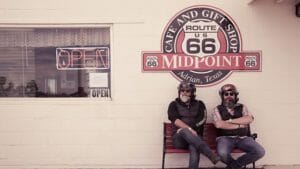 The Hairy Bikers - love them or hate them they certainly know how to plan a good road ...