Where Will You Be Riding This Summer?
Seems with each passing year, we seem to put less miles on the bikes during the riding season. Often it's because of work or family commitments. Sometimes the bike needs some work that just doesn't get finished in the winter months. Our riding buddies who used to be so dedicated start peeling off one by one. And then there's the weather. When we were younger, a bit of rain or a sweltering hot day spent in leathers was not an obstacle to a long ride. Sure we can all be hardcore when we want to be, we've seen it all on a bike. But now, more often than not, we're looking for that perfect day on the bike.
If those perfect days are few and far between at home, why not ride somewhere this summer where perfect days are plenty?
One of the reasons we love riding in America, aside from great scenery and cheap petrol, is the weather. From mid-May until mid-October, especially on the West Coast, it really is perfect for riding. Every summer since 2005 we've ridden in California, and we've never had a whole bad day of weather. Sure, it can rain, and get surprisingly cold, especially in northern California on or near the Coast. But we've never experienced anything like a washout week, let alone a washout summer (like 2012 in the UK). We of course cannot guarantee what the weather will be like during tour trip, but: if you're looking for great odds, the West Coast in the summer months is a very safe bet weather wise.
East Coast riding in the USA can be a bit more of a roll of the dice, especially as you get into the late summer/early fall. And the southeast especially can be very humid in the summer. The riding landscape on the East Coast is more lush, more leafy. Some of our favorite rides in America are on the East Coast – Skyline Drive to the Blue Ridge Parkway, and down into the Great Smoky Mountains is absolutely epic.
And America's great National Parks are spectacular as well – we prefer to visit them in late spring or early fall when they are less crowded. Yellowstone, Yosemite, and Big Bend are awe-inspiring to see by motorcycle. Check out the Nation Park Service website  for a complete directory.
If you're interested in hiring a bike, or perhaps a guided or self guided tour – please do reach out to us. We've got the most competitive prices online, no matter where you reside in the world, and additionally, we can help you plan your ride. We know the best roads, great places to eat, and lodging that you'll remember for the right reasons. Don't get stuck at home this summer, wishing the clouds would go away. Hire a Harley, a BMW, Goldwing or Triumph  in America and make this summer a memorable one. Contact us here.
Cheers,
Tim & Jim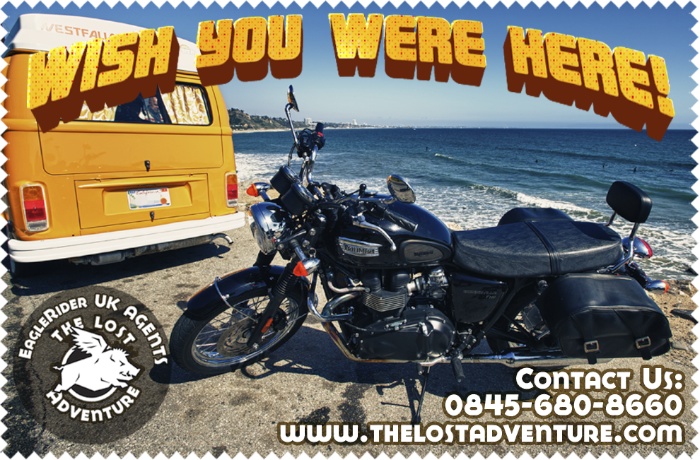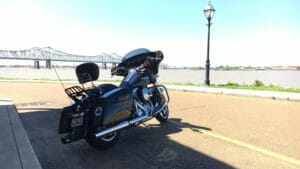 2018 Milwaukee 8 Street Glide ErgonomicsMaybe I'm just lucky but the new M8 Street Glide is a perfect ...